Administrator
Staff member
Administrator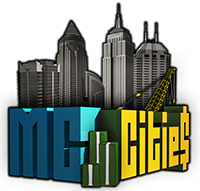 McCities Official Auctions
We will be auctioning off mountain1 today. The mansion can be viewed through /warp auction in game
This mansion plot is 106x131
All bids must be cash based and will be reviewed when the auction is over.
Be a part of McCities by owning one of it's original mansions! This plot was previously owned by LavaFlake, ElPollo, and many others. In additions it remains largely unchanged from its original build. There is extensive livable space already and tons of space for new basement rooms below.
The auction will end on the 22nd of May at 12pm EST
(Bids placed at 12pm DO NOT COUNT)
Please Include your IGN and the amount you wish to bid when commenting! Please note: this mansion is embedded into a mountain and the visible landscaping will need to remain unchanged.​
Last edited: